I'm thrilled 🙌 to present one of my best friends to you and the first friend of Copper Cabbage Studios! Also – fun fact! The studio started because he was like, "hey, we should record some music on our own, ya know?" and I was like, "yup!" So, I bought a bunch of equipment 🎙 and then we became legit. So here he is – Ryan Berends!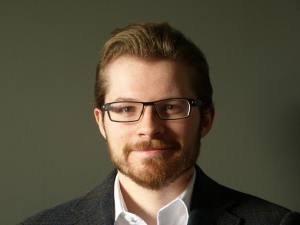 👀 at that face! ☺️ He's an Edmonton-based music 🎼 instructor, composer, and multi-instrumentalist with an endless list of hobbies 👾 and creative projects! And yes, I'm stealing this straight from his bio.

First things first; Teaching 👨‍🏫 is Ryan's passion. He's always excited to share his love of music and help others on their musical journey. He teaches private lessons for a variety of instruments (Violin, Guitar, Drums, Ukulele, saxophone, and Didgeridoo to name a few) 🎸🎹🎻🪕🎷🥁 at a local music studio and from my home in Edmonton. Yeah, Ryan's the master of all – the one-man-band! Sign up with him for lessons, cuz he teaches every instrument that I do not! We make a pretty good team. ☺️
You can also find Ryan composing music as a member of the local band Hold for Home ⚓️ and hanging out around Copper Cabbage Studios 🥬 working as a session musician and helping out in the recording studio. I love how both Ryan and I will eternally put this statement in our bios because we're so extremely proud of it: The band's single 'Gorgeous' won the Ballyhoo's Editor's Choice Award for best Music Recording in 2012. 🏆 That's right!!
Outside of music, Ryan pursues many different disciplines to satisfy his creativity (which is apparently never satisfied) and channel them into the creative entity @noble_bear_artistry. 👑🐻

I find it super cool that he says that if he had to choose a main focus here amongst all other shenanigans, it would be blacksmithing. ⚒

Noble Bear Artistry will soon not only showcase his own pursuits but also those of his brother Ian Berends @n0blebear (who is also a total gem 💎  and will have his own feature on this blog) as they develop their skills into what will hopefully soon become a small business. And I'm so excited about their startup, cuz I love startups!! 😀

One of my favorite things about Ryan is that he's always excited by a new challenge! 💪 He legit teaches himself everything he knows and works really hard at it! As he says, 2020 forced most of the world online, and so he's recently accepted a new one; as a new employee of Copper Cabbage Studio's web design department. 🤓 And we're happy to have him working away at any challenge we send his way.

So, Ryan has been here the longest, but he's also one of the newest hires…again.
Love you, Ryan!  ♥️