I'm so proud of the creative geniuses 🤓 who I get to work alongside every day. Whether they're the people who work internally in Copper Cabbage or they're my clients, students, and supporters, I'm honored to be a part of a larger network of friends and family 👪. So excuse me while I show them off to you! 😋
While they're all busy typing up their bios and selecting the best pics 📸 of themselves for this new blog segment, I'll introduce myself! I'm Paige 👋, although I go by a few different names depending on where you find me! In the music 🎶 scene, I'm known as Paige in my solo worship project and also in my band Hold for Home ⚓️. My audio recording clients and vocal students at CCS all know me as Paige as well. Some of my students enjoy studying pop 🧑‍🎤, while others dive into worship leading training with me! ✝️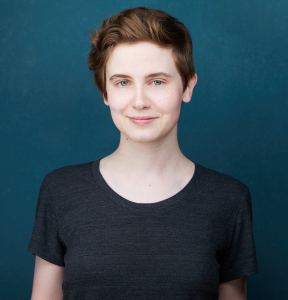 If you catch me at the Grindstone 🐰 developing their website or assisting with the live and recorded audio 🎧, everyone calls me Terry there! I tinker around with tech in the background, but I'm also an improviser 🎭 in the Friday Night Club House series on (you guessed it) Friday nights!
When I'm clowning 🤡 around (seriously!), I go by Galaxia "Flex" Spanx! Galaxia is a spunky space superhero 🚀🦸 who loves to show off their wild dance moves!
I'm the master of side hustles, which is evident in my variety of wacky credentials and experiences. I'm a licensed Zumba instructor 💃, a voice actor 🗣, a model, and an ex-party princess 👑! I'm full of surprises!
I'm excited to show off the Copper Cabbage Studios friends and family to ya every Friday! Stick around! 😇